All newly-added car plates will be allocated in the form of lottery by the Tianjin Municipal Transportation Commission on a monthly basis, said the government. Aside from Tianjin's residents, consumers who have Beijing or Hebei's local household registration permits will be allowed to bid for the car number plates, and the winners must buy vehicles in Tianjin.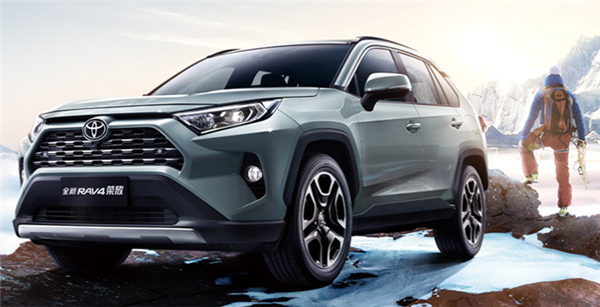 (All-new RAV4, photo source: FAW-Toyota)
The fiscal incentive is another highlight to the sales stimulus efforts. In accordance with the national policy, new energy vehicles (NEVs) purchased from Jan. 1, 2021 to Dec. 31, 2022 in the city will be exempt from vehicle purchase tax. Besides, local residents or locally registered business entities which purchase new energy cars during the period of Jun. 1 to Dec. 31, 2020 will be given a coupon worth 2,000 yuan ($281) per car as a subsidy on EV charging. The volume available for the incentive will be 30,000 units at most.
Local authorities will strive to scrap over 70% of medium-duty and heavy-duty commercial diesel-fueled trucks under the China Ⅲ emission standards or below by 2020. Such measures as adopting strict oversight of air pollution emissions, restricting vehicle usage and offering proper allowances will be taken to promote the elimination of old and used diesel-powered trucks.
Tianjin government also said it will move faster on constructing NEV charging facilities, aiming to build no fewer than 15,000 new charging piles over the next three years, of which 4,000 units for public use are to be rolled out within 2020.